Since April 1, 2019, CARTEC has been the official distributor of "staple thread" consumables for the packaging business sectors.
Our wide range, clear metal stitching wire, galvanized metal stitching wire and our copper stitching wire, will allow you to meet most of your technical needs.
Our yarns may be compatible with most stapling machines such as folders with one or two stapling heads, or automatic or manual staplers. For any request of price or information, do not hesitate to contact us on +33 (0) 4 78 80 25 20 or by mail to cartec@cartec.fr
To serve you, CARTEC regularly holds in stock most standard staple rolls consumed in France, Europe and North Africa, whether in conventional wire, galvanized or copper.
Possibility of delivery by package (according to authorized weight), by detailed pallet or by complete pallet of stitching coils. Most of our reel stands are made of plastic and packaged in cardboard boxes.
At the winding level, variations in weight are possible for the same packaging, depending on the wire diameters, the winding voltages and the filling.
Our stitching reels are sold by weight.
In order to limit the confusion, thank you for expressing the dimensions of your needs in mm, as well as in kilograms
Clear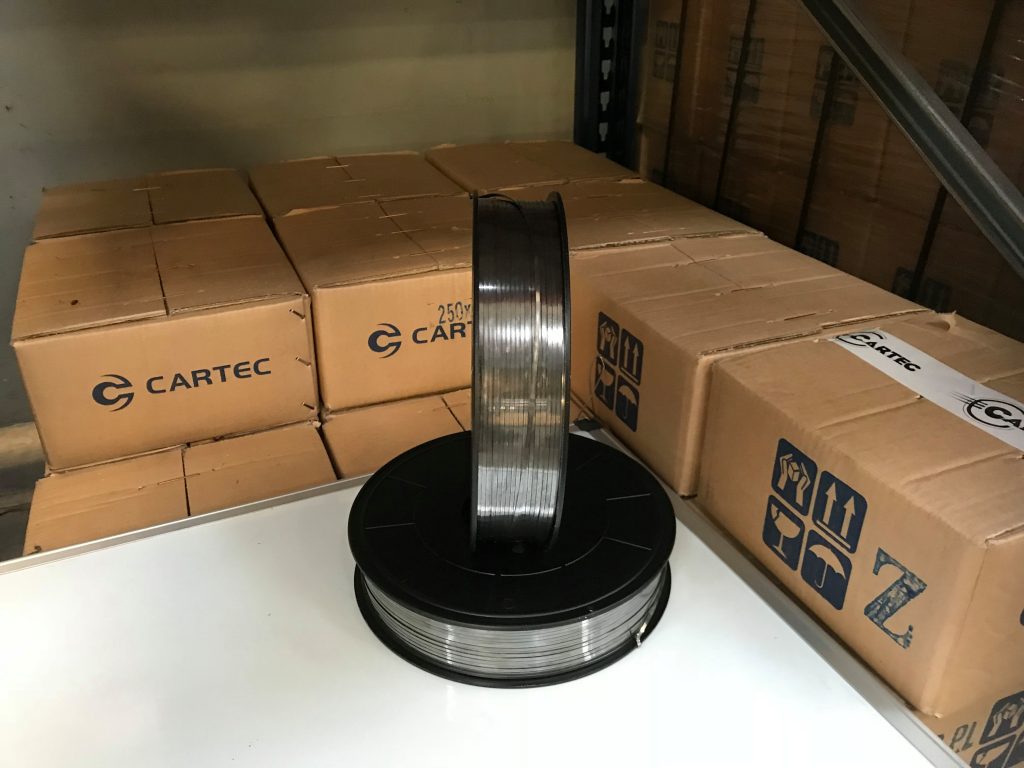 Galvanized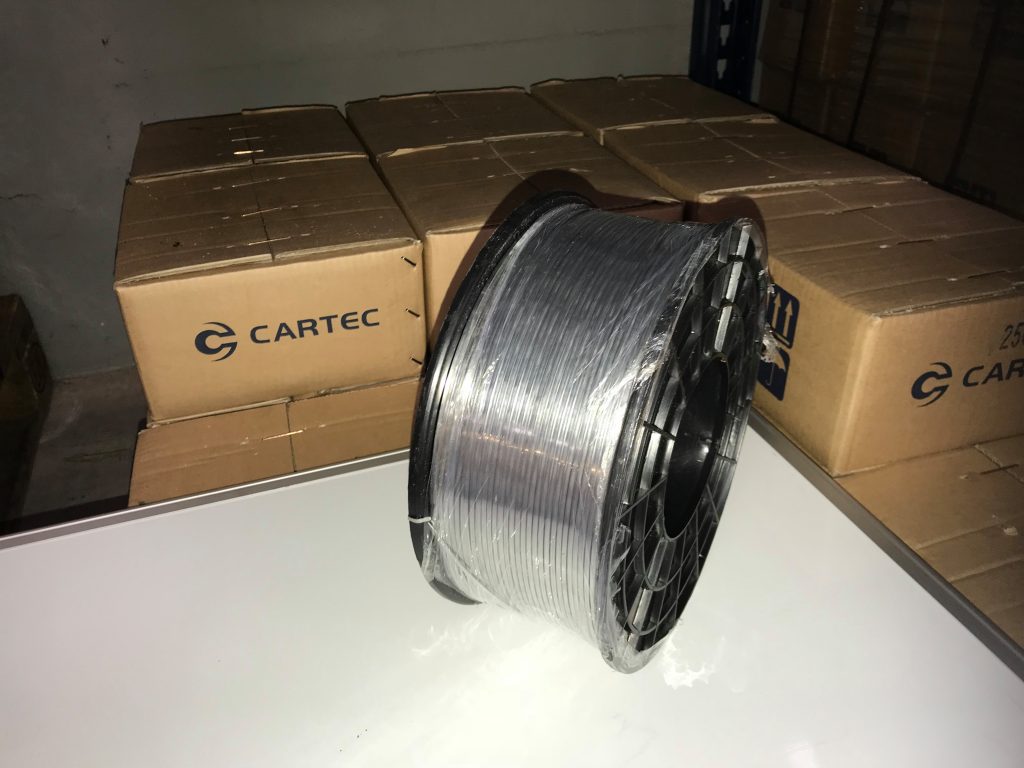 Copper